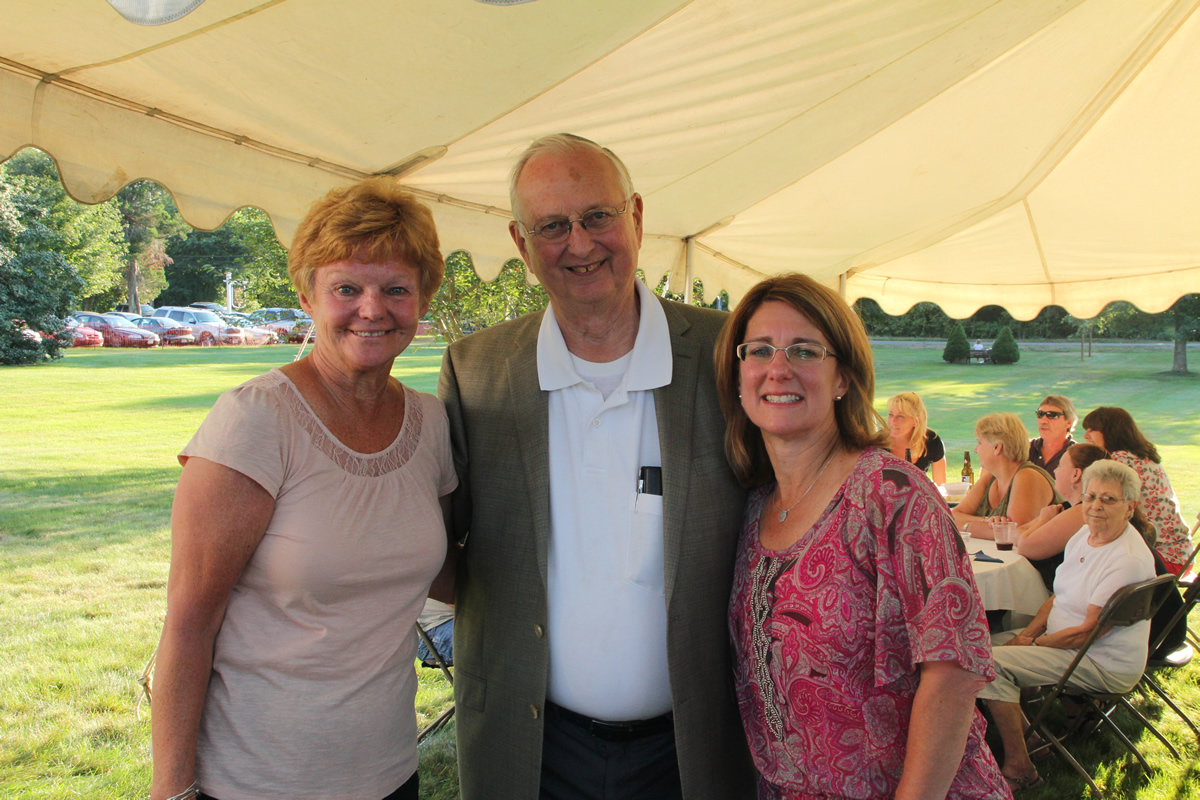 Employees of the Hannah B. Griffith Shaw Home were recognized at the Home's annual Employee Recognition Event. Kristine Donnelly, Administrator of the Home, thanked all staff for their hard work and dedication to the Home over the past year which not only resulted in a deficiency free survey, but more significantly, a high quality of care and service to the residents.

Employees also received special recognition and mementos for years of loyal service to the Home, in five year increments: Five Years—Anna Lewis, Adel Celis, Deborah DeMiranda, Teresa Keenan, and Margaret Estes. Ten Years—Chrystal Alvernaz; Fifteen Years—Lisa Shurtleff; Twenty Years—Donna Cabral; and Elaine Brockman, who recently retired from the Home, was recognized for her thirty-five years of dedicated service.

The event was attended by over fifty employees as well as members of the Board of Directors and was held on the side lawn overlooking the pristine grounds. All those who attended enjoyed music, raffles, and a delicious buffet including, but not limited to, hor d'oeauvres, clams casino, grilled shrimp, stuffed plum tomatoes and mushrooms, and pumpkin rolls.