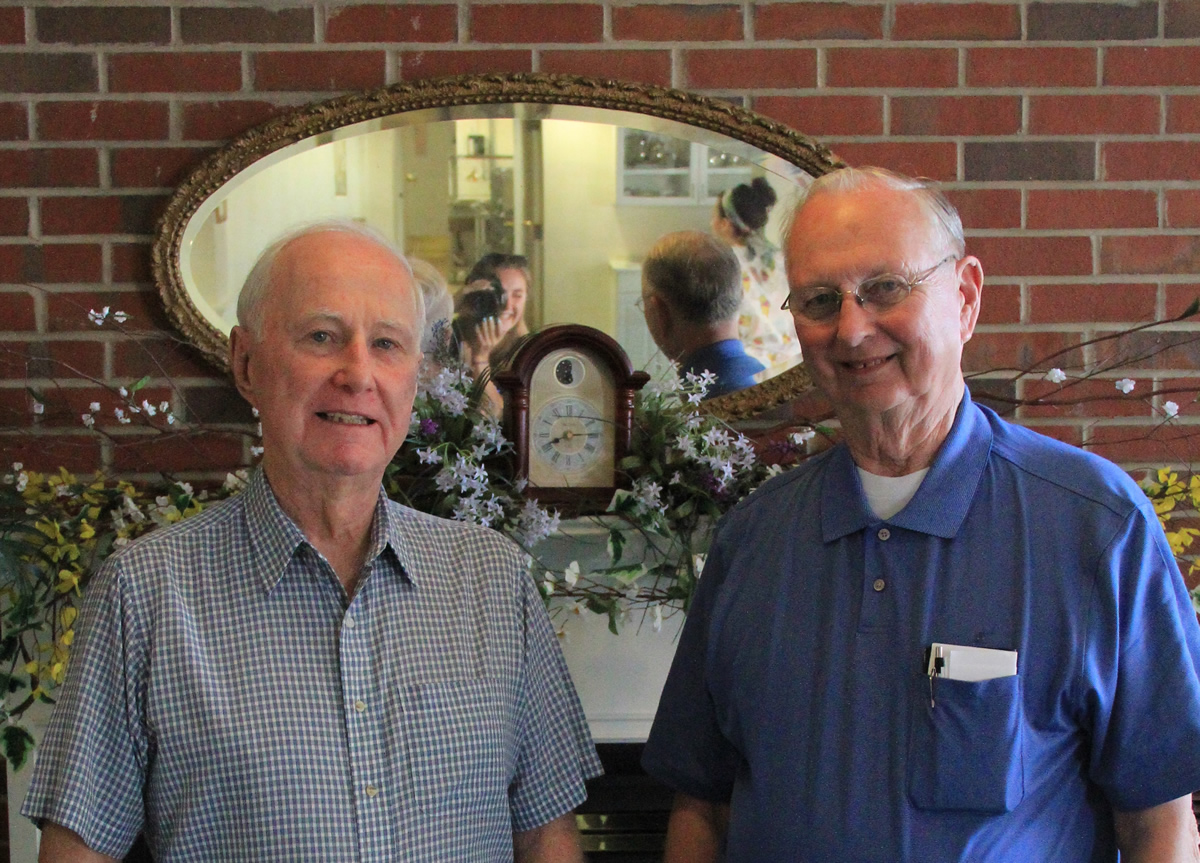 The Board of Directors of the Hannah B. Griffith Shaw Home for the Aged, Inc. announced the recent retirement of Donald Atkins and Paul R. Callan as members of the Board.

"The Shaw Home has been privileged to have had such dedicated and perspicacious individuals serving on its Board of Directors for over four decades," stated Bruce Atwood President of the Board, "One of their avocations was serving the senior community to which many benefitted."

Paul R. Callan was elected as a board member in February, 1963, and served as its secretary for much of his tenure. An Attorney in Middleborough, Mr. Callan provided the Board with critical legal guidance during his five decades in office.

Donald Atkins was elected to the Board over 45 years ago. A co-owner of the Winthrop-Atkins Company in Middleborough, Mr. Atkins provided a keen business acumen which guided the Home to its present-day success.

"The wisdom and experience of these two leaders will be missed by the Board and the Home. I am honored to have served with them. Their dedication to the Home and the community provide us all with an example to which to aspire. Theirs are big shoes to fill," remarked Susan E. Callan, Esq., the Boards' newest Director.

The retirement of these two seasoned members leaves the Board with six current members.